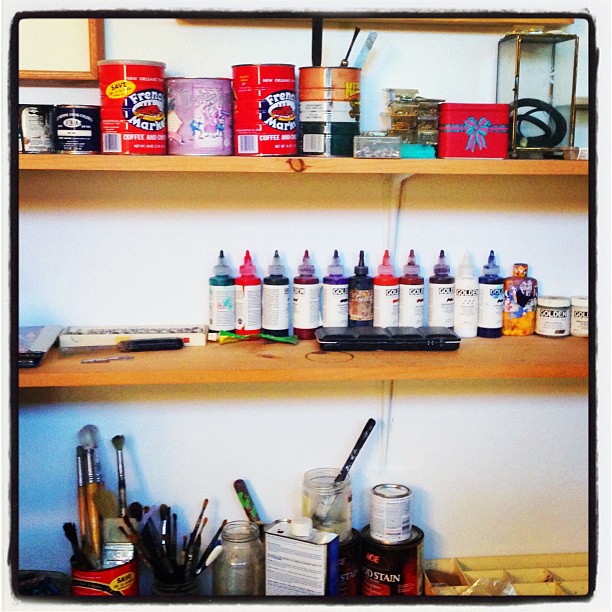 Lambwood. Has there ever been a better name for an upstate NY artist's retreat? And have two people ever been so lucky as to have last names that come together so nicely? I think not. The best combo my boyfriend and I can come up with is Tomyen…enough said.
In 1989, Saul and Joanna hired a talented architect fresh out of Cooper Union—genius! noted.—to help them design their bright, spacious and energy-efficient space in Rhinebeck, NY. Large windows throughout the house let sunshine stream in, and heat from the central heat stove in the living room is redistributed throughout the whole house.
Based in NYC, the self-proclaimed workaholics—art for Saul and energy non-profits for Joanna—escaped to Lambwood nearly every weekend for more work, some relaxation and face time. I got to experience a taste of the Rhinebeck weekend myself and it was glorious. My time consisted of jealousy over the large, sunlit art studio, the county fair, the farmer's market, strolling town, walking to the Hudson River, and more jealousy over the large, sunlit art studio.
Apparently, Violet Affleck and her family spend time in Rhinebeck. Well if it's good enough for Violet, it's certainly good enough for me and I hope to be back for fall foliage and winter wonderland soon!