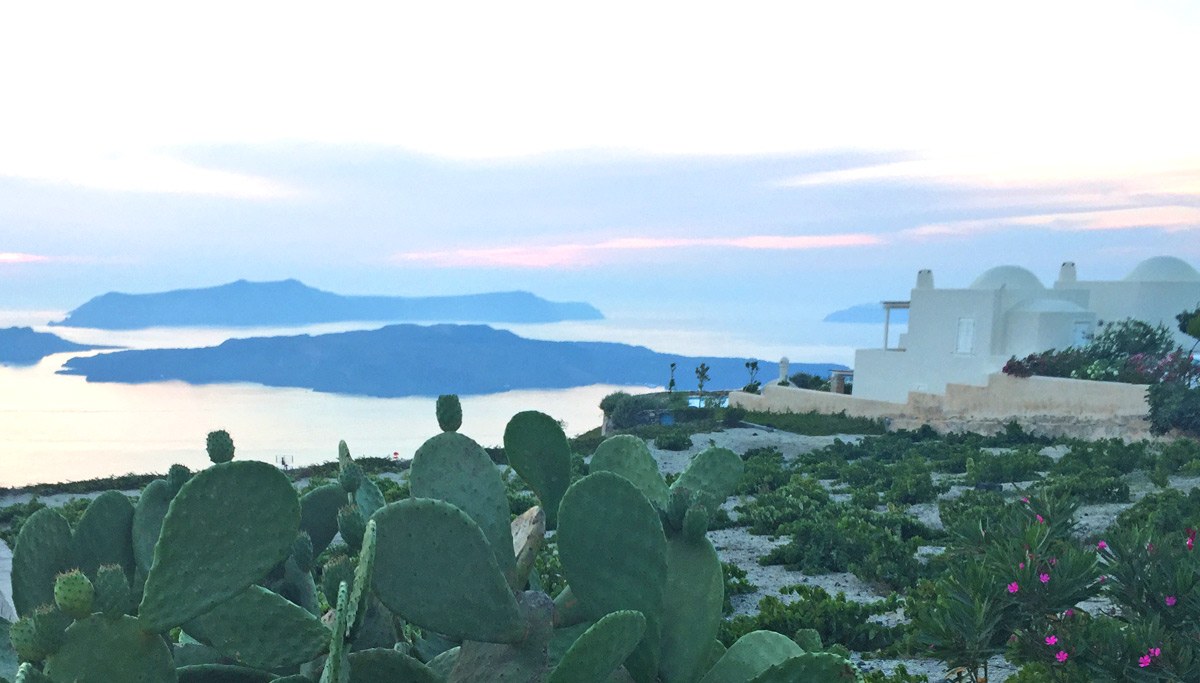 Wedding Site, Megacholori, Santorini

In early August, I visited the Greek islands for a friend's wedding. The wedding itself was on Santorini and after four nights there we spent three nights on the island of Paros. The trip was magical, there is truly nowhere else like the Greek islands. Here's a short list of tips and notes from an unforgettable getaway:

+ Eat local // There's no need to give list of where to eat because every local taverna is fantastic. In town: ask your hotel/host for recommendations or look for places crowded with Greeks (not tourists). At the beach: see that lone taverna across the street? Go there, you won't be disappointed.

+ Stray from the beaten path // Yes, Santorini and Mykonos are wonderful, but so are pretty much all the other islands. Added bonus: less crowds means it's easier to get around and everything is cheaper. While on Paros, we'd jump in the car and drive — with no particular destination in mind — stopping in at beaches, towns, and tavernas as we passed.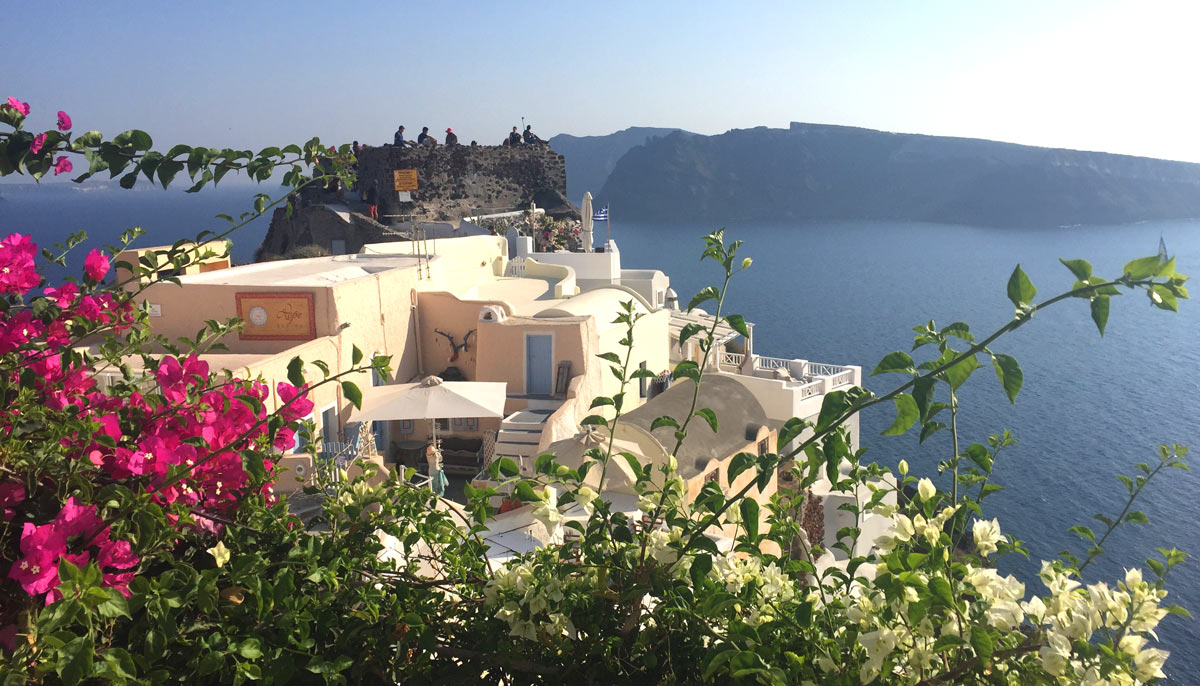 Oia, Santorini

+ Stay in an Airbnb // We had five-star hospitality from our Airbnb hosts. Our Paros host (outside Naousa) gave us a welcome basket with homemade items from her garden: olive oil, olive oil soap, fresh grapes and figs, orange preserve, and sour cherry liquor. Our Santorini host (in Oia) made us fresh breakfast each morning, suggested & arranged our dinner reservations every night, and had a rental car dropped off for us.

+ Drink the wine! And the raki! // Apparently ouzo is for tourists. We had some anyway.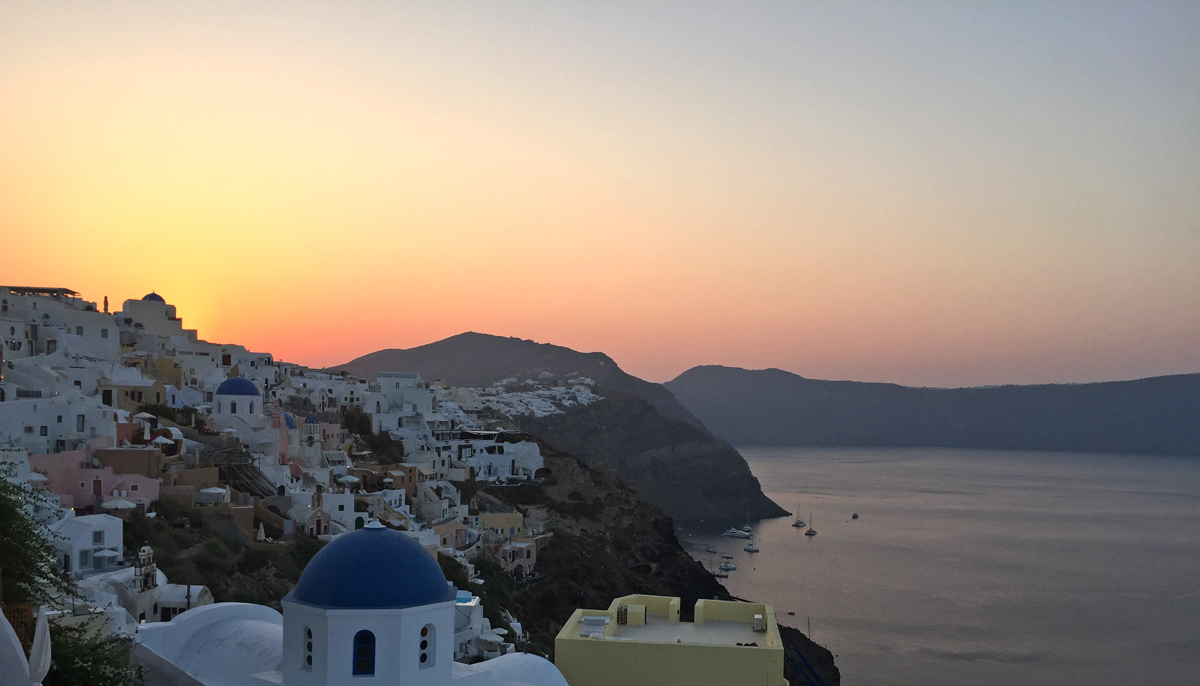 Sunrise over Oia, Santorini

+ Santorini SunRISE // The Santorini sunset in Oia is (very) well documented at this point, so much so that the footpaths are crowded to max capacity each night at 8pm. Want to know a secret? The sunrise is stunning too. And the best part: there's no one else around.

+ Spend a day (or two) at sea // We did day-long boat cruises while on both Santorini and Paros and they were hands down two of our favorite days. You will learn about the islands from the locals and eat fresh, local specialties while visiting stunning sites, and relaxing at beaches and swimming holes.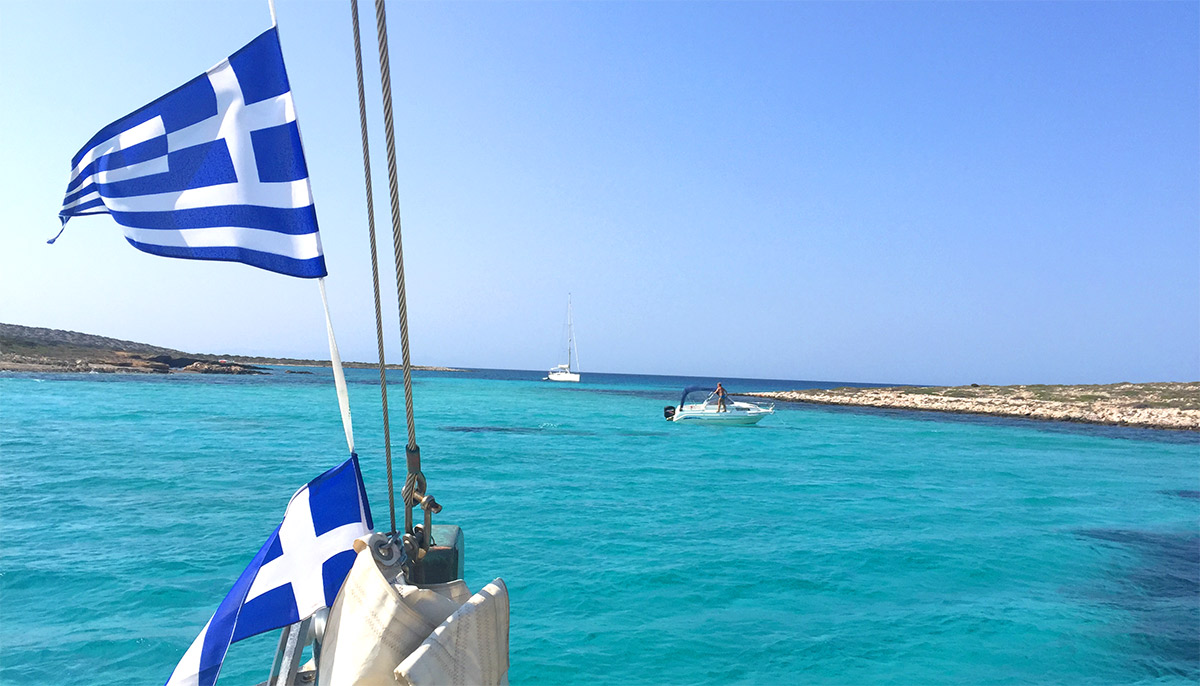 At Sea, Paros

+ Take home goods // The euro is finally down (we had zero problems with ATMs/cash/credit cards in early-August) and the goods are great! Picks: leather sandals, textiles, and embroidered clothing. Like everything else, the prices are better if you're away from the most-popular islands (Santorini and Mykonos).

+ No time to sleep // My Greek friend put it best when she said "We [Greeks] are like bats — we sleep all day and stay up all night." With the intense summer heat it's hard to do otherwise, but employing this tactic also made our seven night trip feel more like a month. Our strategy: eat late, stay up all night, and sleep in. My favorite time to go to the beach is between 4 – 7 pm when the temperature is perfect. The shops stay open until 2am during the summer months so you can wander the town after the sun goes down.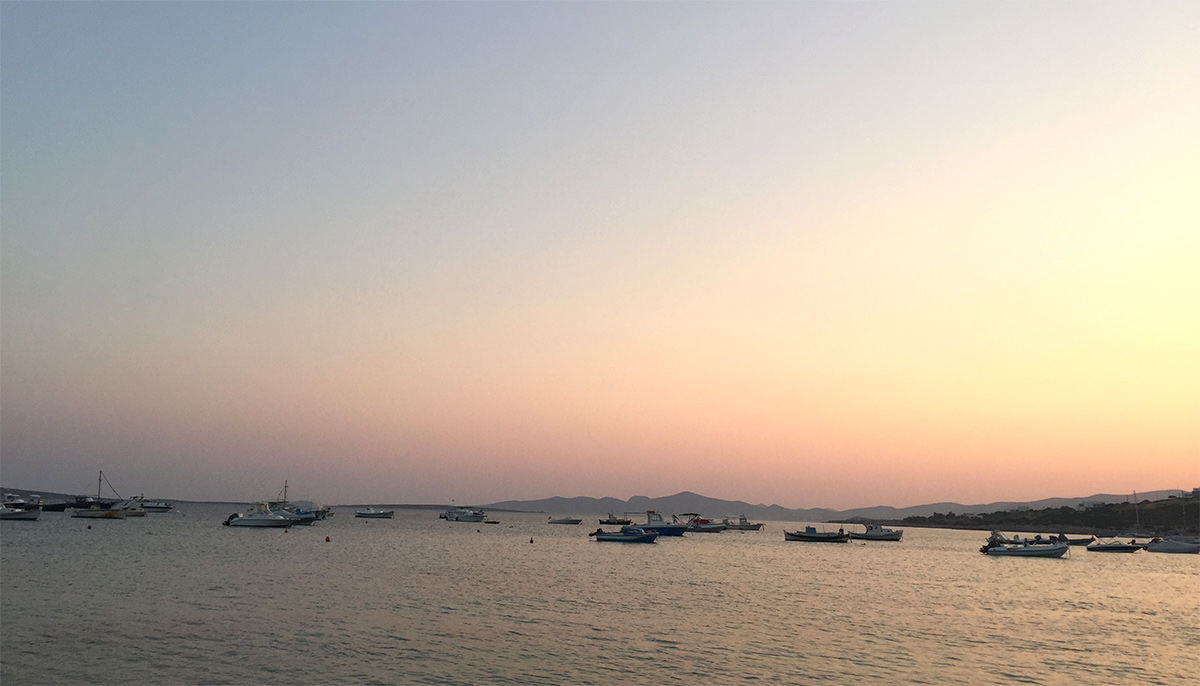 Sunset over the port in Aliki, Paros