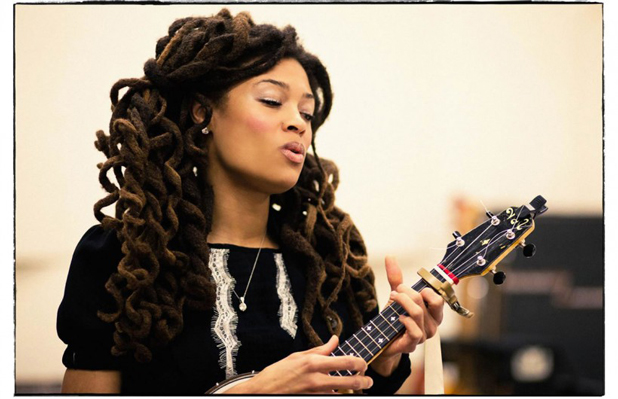 Last night I saw my gurl Valerie June live at the Beacon. I've been listening to her album Pushin' Against A Stone non-stop since December and I guess Tomi noticed because he surprised me with the news that she was opening for Sharon Jones and The Dapkings and he'd found tickets. We broke winter hibernation for a night and got in the mood for some southern soul with some southern soul food at The Redhead.
Hailing from Memphis, Tennessee, Valerie has a perfect southern twang, lovely Medusa locks (seriously though, have you ever seen such gorgeous dreadlocks??) and lungs that could kill. I discovered Valerie while perusing Rolling Stone's Best Albums of 2013. I'm super lazy about music — I love it and I have it playing 24/7, but I don't keep up with anything new — so twice a year I have to sit down and make a focused effort to find new albums & artists to loop for the next few months.
Valerie caught my attention because she worked with Dan Auerbach of the Black Keys (whose albums I've been looping for a long long time.) After making a playlist of the albums I was intrigued by from the list and shuffling through it a couple times, I found myself coming back to Valerie again and again. I'm no music critic, so I'll say only this: the album is raw, unique and I can't wait to see what she comes out with next.
Image via valeriejune.com