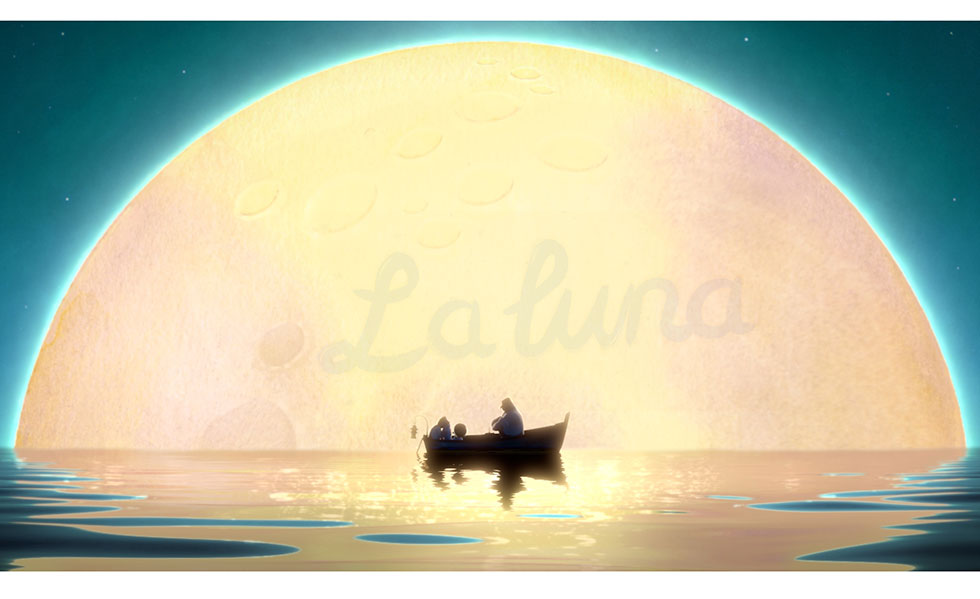 When I saw Brave by Pixar in theaters (slow Sunday afternoon…) I remember making myself ill from over-eating buttered popcorn—an addiction I've had since high school, my new solution is to bring smart food to the theater (the little bag) and avoid the "buttered" stuff altogether— and that my favorite part of the whole film was the short film during the previews. And her pretty red curls.
The short film was 'La Luna'—it's delightful. Every time that I see a beautiful starry night or a gorgeous moon I think back to the film. Last night I was on a Cape Cod beach near midnight. It was incredibly warm and the sky was filled with stars all the way to the horizon. It was glorious.
I could've waded in the water and listened to steel drums all.night.long.
(image via Pixar)